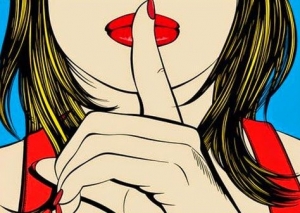 Diary of A Salesgirl
How a local Canadian business is helping to shape your car buying experience.
For the first four years of my career in the automotive industry I was employed as a salesgirl. I worked for a busy store located within an upper-middle class suburb of Canada. Many of my customers would openly show curiosity as to how I found myself positioned in that type of a career. Many would also comment on the inevitability of my future success.
I was happy, I had fun every day, I was confident, and I was good at my job, really good. I knew how to produce sales, I knew my product, I knew my competition, I knew my store, and I knew people. I knew how to read people, how to motivate people, and how to appreciate all of my customers. You'd hardly believe it, but I kept the cleanest track record in the business! I was highly praised and recommended for my genuine attention to fairness and honesty.
I was consistent in my effort to defy the stigma of "what comprises a salesperson".
In the car business you quickly learn that there are factors that contribute to the stigma which are not 100% controllable by the salesperson. Truthfully, within this particular atmosphere, the biggest player is money- in the form of profit.
There will always be "tactics", "methods" and "ideologies" that dealerships use to primarily profit themselves. Many of you will be familiar with the feeling of walking into a dealership and actually being "told" more than being listened to. In reality, dealers spend hundreds of thousands of dollars to ensure that their staff is trained to take proper control of your conversation. This makes sense for them, because whoever controls the conversation controls the money. Unfortunately, it rarely makes the most sense for you.
Do you earn your money?
Do you want to enjoy spending your money, your way?
Do you want to be treated fairly within the sales environment?
That means:
-You don't want to overpay for your vehicle
-You don't want to overpay on your interest rate
-You want the option of a vehicle you'll actually enjoy driving
-You want to know the straight facts about your optional vehicle products and services instead of being pressured into "extras"
Driving Your Credit is a local Canadian business that supports you. They are completely evolving the traditional customer approach. I have partnered with them to help reverse the common passenger-role of the "buyer" by putting each buyer in the driver's seat from the beginning. Myself and my team of colleagues have a wealth of knowledge and experience about the current automotive industry. We are actually working to help by giving one-on-one live feedback, advice, and support to customers throughout their vehicle purchasing process. Equipped with the guidance of professionals- buyers are suggested to exclusive dealerships in their area that our team secret-shops and hand-picks to ensure top quality standards for the provided vehicle and customer services.
With Driving Your Credit, there is no guess-work leftover for you as a buyer. You're grabbing the wheel by visiting their website www.drivingyourcredit.ca and filling out an application form. Then a pro is calling you right away. They get to work promptly on making sure you're approved for the vehicle of your choice and the payment of your choice. A no-nonsense and hassle-saving approach! Remember- dealers must compete for your business so there is no obligation if you're not completely happy with your vehicle price or payment rate! Next, you get to either opt for visiting a location for a test drive or the convenience of having the vehicle brought right to your doorstep.
Did I mention that all of these services are 100% free of cost???
Whether you've never purchased a vehicle before, or you've spent lots of time mulling over previous vehicle purchasing decisions, Driving Your Credit will benefit your next experience by giving you the keys to success before your salesman has the chance to hand you your next set!
Give us a try today and reward yourself with a better experience!